Welcome to the official home of the Winter Roots Roundup Festival! To view the 2021 events, please check out our Events Schedule.
---
About Winter Roots Roundup XII
Since 2009, the Winter Roots Roundup has celebrated the best in folk, roots, and blues music in an Edmonton-based festival format produced in conjunction with the University of Alberta Sound Studies Institute and the Moses and Frances Asch Collection. Our mandate is to honour the work and philosophy of Folkways Records founder Moses Asch, whose life was shaped by an unshakeable belief in the power of "anything that is sound."
The Roundup remains anchored by our always-fabulous Women of Folkways concert – this year featuring Dana Wylie, Maria Dunn, Linda McRae, Terry Morrison, Rachel Eddy and Shawna Caspi, each of whom will choose one artist from the catalogue to highlight.
This year will be different because of COVID 19 restrictions, so there will not be an in person concert at the Parkview Community Hall.  Because we wanted to still present our signature event, we are pleased to announce there will be an online virtual concert on Saturday, February 20, 2021 plus an online lecture through Sound Studies Institute on Wednesday, February 24, 2021 featuring the history of The Women of Folkways catalogue.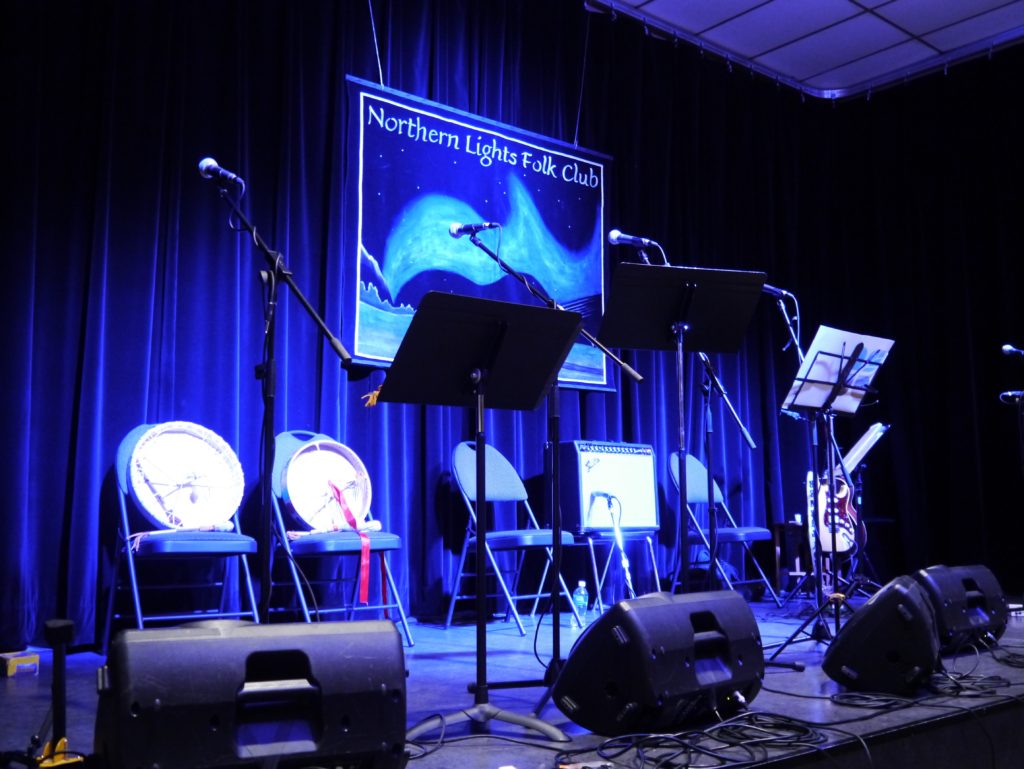 The Women of Folkways stage (February 2016, Parkview Community Hall)
____________________________________________________________________
This year's concert is a co-presentation with the Northern Lights Folk Club.