Welcome to the official home of the Winter Roots Roundup Festival! To view the 2020 events, please check out our Events Schedule.
---
About Winter Roots Roundup XI
Since 2009, the Winter Roots Roundup has celebrated the best in folk, roots, and blues music in an Edmonton-based festival format produced in conjunction with the University of Alberta Sound Studies Institute and the Moses and Frances Asch Collection. Our mandate is to honour the work and philosophy of Folkways Records founder Moses Asch, whose life was shaped by an unshakeable belief in the power of "anything that is sound."
The Roundup remains anchored by our always-fabulous Women of Folkways concert – featuring Christina Smith, Jean Hewson, Maria Dunn and Dana Wylie.
Winter Roots will also feature events outside of the concert setting, all of which explore some aspect of music's multifaceted role in shaping our world. Please join us for this rich variety of events highlighting the numerous and multifaceted ways that music enriches, enables, and empowers us as individuals, as communities, and as societies.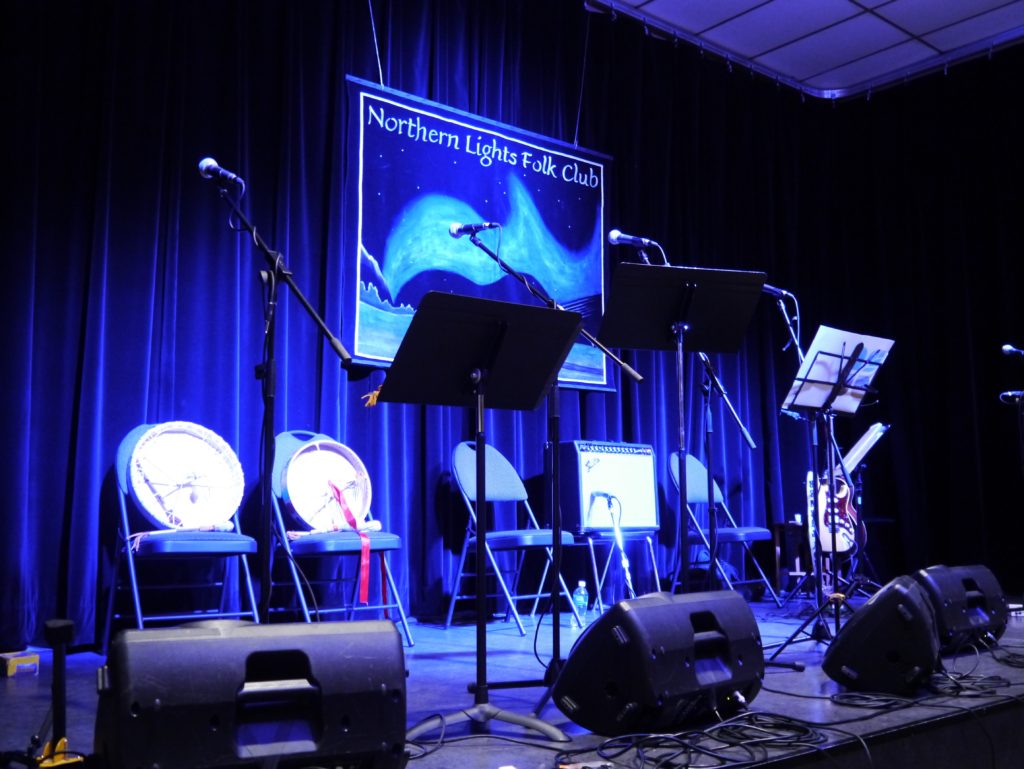 The Women of Folkways stage (February 2016, Parkview Community Hall)
____________________________________________________________________
This year's concert is a co-presentation with the Northern Lights Folk Club.
When: Saturday, February 8, 2020
Time: Show at 8:00 p.m., Doors at 7:30 p.m.
Where: Parkview Community Hall – 9135 146th Street
See Tickets for sales outlets and pricing.