ASANI is an Aboriginal women's trio from Edmonton who draw from their cultural heritage to create music that is accessible to a wide audience, and delivers a powerful message from their hearts. Their debut CD 'Rattle and Drum' was nominated for 11 music awards including a 2006 Juno nomination for Aboriginal Recording of the Year and received the Canadian Aboriginal Music Award (CAMA) for Best Female Traditional/ Cultural /Roots Album, 2005.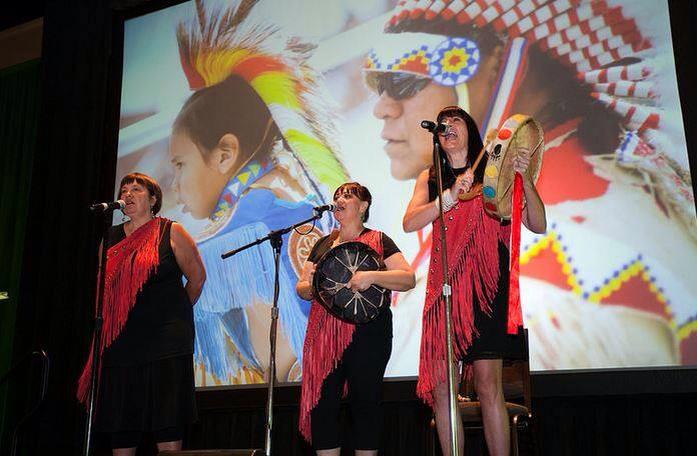 This circle of First Nations and Metis women have performed across Canada and internationally at such venues as Carnegie Hall in New York, The Kennedy Centre in Washington D.C. and the Saddledome in Calgary.
In October 2009, they released their sophomore CD "Listen" receiving a 2010 Canadian Folk Music Award for Aboriginal Songwriter of the Year and a 2010 Indian Summer Music Award for Best Spiritual Song.
Asani has performed for Her Majesty the Queen, the Dalai Lama, as well as at the 2010 Olympics in Whistler, BC. In March 2014, they performed both the American and Canadian anthems at the Edmonton Oiler's home game with the New York Rangers.
In 2014, Sherryl Sewepagaham, one of the founding members of Asani, began her studies in music therapy at Capilano University in Vancouver, British Columbia. Since then, Asani has welcomed Terry Morrison to join Sarah Pocklington and Debbie Houle as they continue their musical journey.