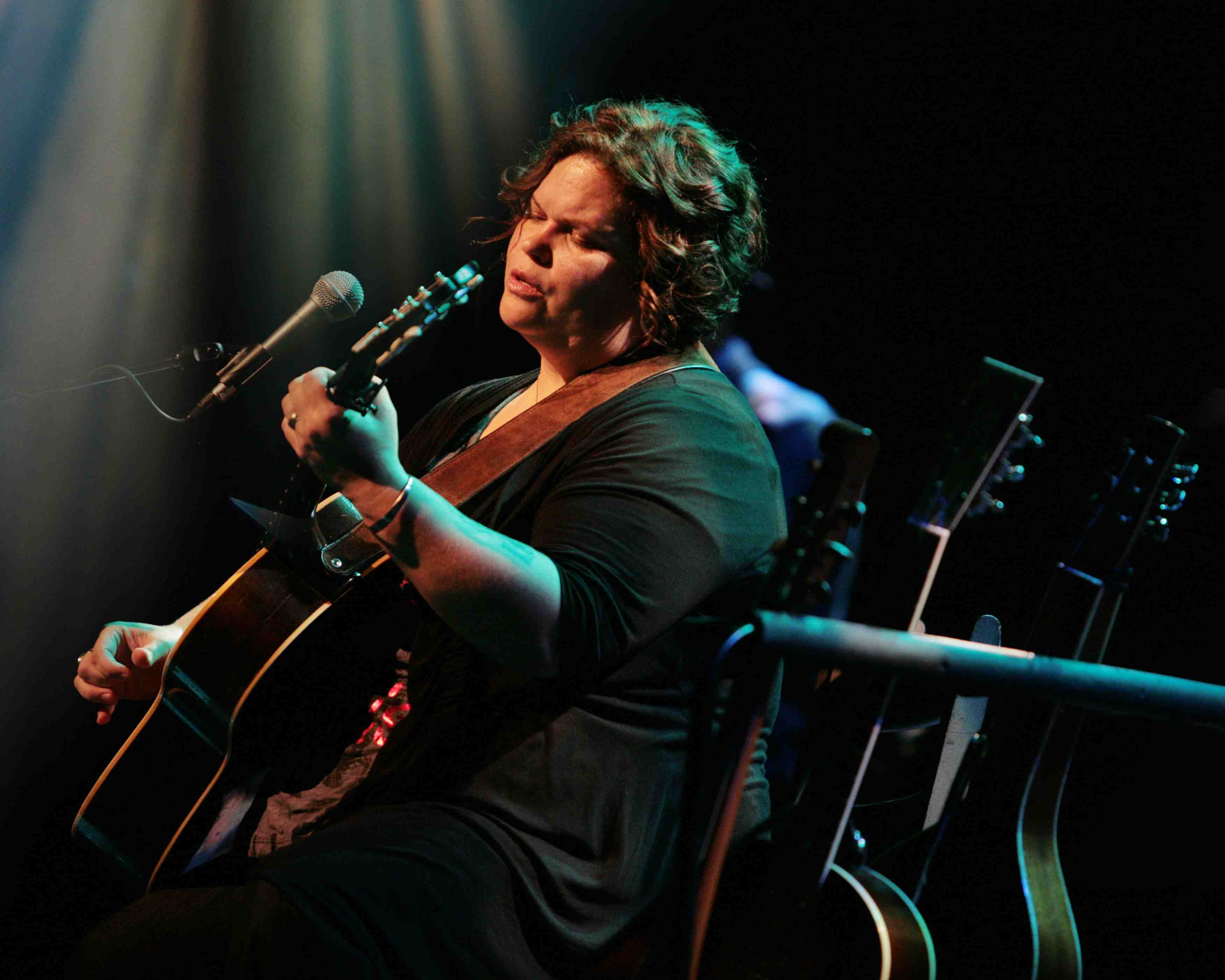 "For this scribbler, the highlight of the night was the discovery of Edmonton's self-styled Swamp Blues Queen Kat Danser, a woman with a commanding presence, powerful and expressive voice and a deft touch on guitar and other stringed instruments. In a word, her performance glistened." David Farrell – FYI Music
Massey Hall's 25th Anniversary of the Women's Blues Revue

"Gorgeously produced by Steve Dawson, Kat Danser's new release, Baptized By The Mud, offers a gloriously refreshing combination of acoustic blues and gospel stitched together by the sort of seamless groove you might expect from a soundtrack curated by T Bone Burnett."  Alan Kellogg (Penguin Eggs 2014)
Kat Danser's music navigates a paddle steamer from the muddy banks of the Mississippi Delta downriver toward a big ol' full moon over New Orleans. Dubbed 'Queen of the Swamp Blues', this Edmonton-based guitar slinger, songsmith, and blazing vocalist channels the spirit of roots, blues and gospel music pioneers.
Her fourth album, Baptized by the Mud, is a collaboration between Danser and Juno-award winning producer Steve Dawson. The recording addresses the dichotomy of 'church-blues': blues music as devilish and church music as angelic. This sub-genre demonstrates that human truth and the divine are one in the same – "one is preached from behind the pulpit and the other from behind the plow".
This CD (distributed by Outside Music) is the summation of years of study, mentorship, and songwriting with legendary blues icons in Mississippi- birthplace of the blues- and her graduate studies at the U of A, where Danser focused her Masters thesis on the representation of blues music over the past century.
A national touring and award-winning artist, Danser's accolades of late have been many. She recently won the Ambassador of the Blues Award (Blues Underground Network), International Blues Competition Semi-Finalist Best Independent Blues Album, Top 5 Albums of 2014 (Blues Underground Network), her third Western Canadian Music Award – Spiritual Recording of the Year nomination, Top 11 Albums of 2013 (CBC Radio) and The Maple Blues Award – Best New Artist of the Year nomination.
Danser is also a nationally award winning scholar and has presented at conferences throughout North America. She holds a Masters in Musicology from the University of Alberta and has completed her PhD coursework toward a full doctorate in Musicology specializing in blues and roots music in the American South.
She combines her performance and education skills to assist community building through the arts. Toward that end, Danser is the Artist in Residence at the EPCOR Centre for the Performing Arts (Calgary), facilitates music and healing at the U-School Program for Marginalized Youth, Foothills Youth Psychiatric School, and instructs her own Music Education Program from elementary schools to adult instructional camps. Danser's primary goal is to use music as a space for personal exploration and as a method to strengthen communities.
Winter Roots Roundup VI