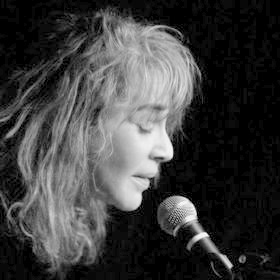 After a varied career of performing and writing, which included seven years as a member of Sylvia Tyson's band, Joan Besen joined the newly re-formed and nationally known version of Prairie Oyster in 1982. Her unique keyboard playing is a strong element in the band's distinctive and familiar sound, and can also be heard on the recordings of many other national and international artists.
As a songwriter, Joan Besen is composer and lyricist of many of Prairie Oyster's best-known songs, including "Did You Fall in Love with Me," "One Precious Love," "Will I Do 'Til the Real Thing Comes Along," and many more.  Over the years her songs have received the majority of the awards that the Canadian music industry has to offer.
Joan is very pleased to be, along with the other members of Prairie Oyster, an inductee into the Canadian Country Music Hall of Fame (2008) and a recipient of the SOCAN Lifetime Achievement Award (2011).
Winter Roots Roundup VI