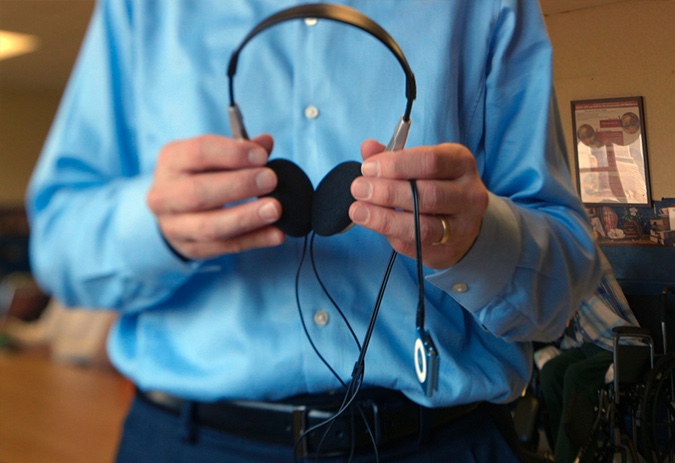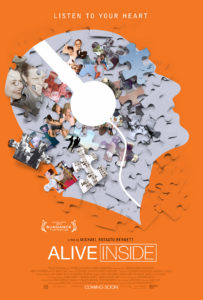 Winter Roots Roundup is thrilled to be co-presenting Michael Rossato-Bennett's new film Alive Inside, which documents music's power to combat the effects of dementia and memory-loss. Presented in part with Edmonton's Metro Cinema, this film is a heartwarming declaration of music's unique healing ability and it's potential to awaken human emotion and connection, even in the most challenging stages of life.
The screening will be followed by a Q & A session with Rossato-Bennett, who will connect with the audience via Skype.
Alive Inside received the Sundance Film Festival's coveted Audience Award in 2014, as well as countless other film festival awards including Jury Prize (Contemporary Science Film Festival, 2014), and Best Documentary (Fort Myers beach Film Festival, 2014).
When:  Saturday, February 4th, 2017
Time: Show starts @ 4:00PM
Where: Metro Cinema at the Garneau Theatre
8712 109 St, Edmonton, AB
See Tickets for pricing and to buy seats in advance.
---
Film Trailer
Film Synopsis (from website)
Alive Inside is a joyous cinematic exploration of music's capacity to reawaken our souls and uncover the deepest parts of our humanity. Filmmaker Michael Rossato-Bennett chronicles the astonishing experiences of individuals around the country who have been revitalized through the simple experience of listening to music. His camera reveals the uniquely human connection we find in music and how its healing power can triumph where prescription medication falls short.
This stirring documentary follows social worker Dan Cohen, as he fights against a broken healthcare system trying to demonstrate music's ability to combat memory loss and restore a deep sense of self to those with dementia. Rossato-Bennett visits family members who have witnessed the miraculous effects of personalized music on their loved ones, and offers illuminating interviews with experts including renowned neurologist and best-selling author Oliver Sacks (Musicophilia: Tales of Music and the Brain) and musician Bobby McFerrin ("Don't Worry, Be Happy").
An uplifting cinematic exploration of music and the mind, Alive Inside's inspirational and emotional story left audiences humming, clapping and cheering at the 2014 Sundance Film Festival, where it won the Audience Award.
​The Alive Inside Foundation grew out of the film – Founded by Director Michael Rossato-Bennett, it is a non-profit organization dedicated to expanding the message of human connection and empathy that lies at the center of the film.
Links
Official Film Website: www.aliveinside.us
Alive Inside Foundation: www.aliveinside.org
Music and Memory Organization: musicandmemory.org
Follow Alive Inside on Facebook: www.facebook.com/BeAliveInside