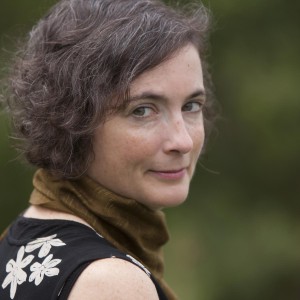 Past Juno-nominated songwriter Maria Dunn draws deeply on the folk tradition of storytelling through song. Melding North American roots music with her Scottish-Irish heritage, she sings about the resilience and grace of "ordinary" people, past and present, as on her latest recording Piece By Piece (Nominee – 2013 Canadian Folk Music Award), inspired by immigrant women working at a Western Canadian clothing factory.
Maria has released four previous independent CDs including: The Peddler (Nominee – 2009 Canadian Folk Music Award) and For A Song (Nominee – 2002 Juno Award), all produced by Shannon Johnson (2007 Juno-winning band The McDades).
In addition to developing and touring two multimedia people's history shows, GWG: Piece by Piece and Troublemakers: Working Albertans, 1900 – 1950, with videographer Don Bouzek, Maria performs at festivals and theatres in Canada, Europe (2008 Celtic Connections, Glasgow; Netherlands Tour 2011) and USA (2006 Smithsonian Folk Life Festival, Washington, DC). Media features include: Bravo TV (The Carol Project), CBC National Radio (Sunday Edition), CKUA Alberta, BBC Radio Scotland. Her songs are published in Sing Out! and Penguin Eggs magazines and recorded by other artists including Niamh Parsons, The Outside Track, Bob Bossin.
"…remarkable singer-songwriter, think of her as a distaff Woody Guthrie." – Mike Ross, Edmonton Sun
"Maria Dunn remains one of the few songwriters in Canada to document the lives of ordinary working people. Piece By Piece, [is] her profoundly moving latest recording…" – Tim Readman, Penguin Eggs Magazine
"Piece By Piece…one of this year's folk music masterpieces." – Mike Regenstreif, Folk Roots / Folk Branches