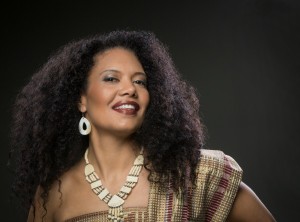 Junetta Jamerson is a hereditary member of the Alberta's pioneering African-American community. Schooled in the musical traditions of her lineage, Junetta started as a traditional gospel vocalist and has included her culture's genres of blues and roots into her vast repertoire.
Her powerful pipes have shared the stage with greats such of Frank Wilson and The Five Blind Boys of Alabama, Solomon Burke and Ron Kenoly; she was proud to have opened for Mavis Staples. "They are my musical and cultural elders. I aim to do their legacies justice."
Check out Junetta Jamerson's profile on Black in Canada.
---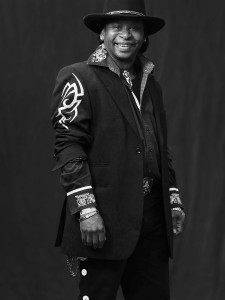 Blues and rock guitarist, singer, and songwriter Troy Turner got his taste of the blues first-hand. The anguish you hear in every note he plays is not something he copped from somebody else's style. It comes from the pain of growing up next to poverty and abuse, being weaned on the gospel music of your parents and knowing your only hope for redemption is your music.
By the age of 23, Troy had already been touted as a major blues force to watch by Rolling  Stone, Guitar Player, Living Blues and Guitar World. Troy has also received the coveted J.D. Miller Award from the Louisiana Blues Hall of Fame for his outstanding contribution to the genre.
Troy's solo albums have all been widely acclaimed by industry publications. On Whole Lotta Blues, produced by and featuring John Tiven, Troy shines with the collaboration of some of the best musicians in the business. Van Halen lead singer, David Lee Roth, told Guitar World that Troy's first two records were two of his all-time favorites!
Troy Turner, the 'Guitar Burner', shines onstage as much as he does in the studio. With his head thrown back and eyes closed, it's easy to see that Troy is the living embodiment of the Louisiana blues.
"Troy Turner's sound symbolizes the contemporary '90s artist. He includes soul, funk and rock elements in his playing, but also writes and sings powerhouse straight blues tunes." – Ron Wynn, All Music Guide
"When I hear Troy sing and play, I hear the tradition best associated with greats like B.B. King and Buddy Guy (both of whom I've worked with), but I still hear Troy's singular and identifiable style." – John Tiven, Record Producer/Composer/Guitarist (Queen, Wilson Pickett, Don Covay)

Listen to Troy's music on Reverb Nation or catch him on Facebook.